Simon Head
24 March 2017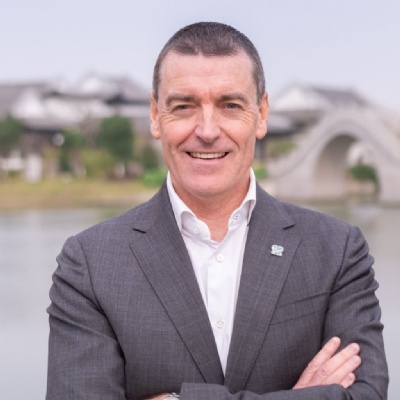 Principal of UWC Changshu China
Simon Head has nearly 30 years of experience in teaching at and leading international and IB World Schools in Europe, Africa, the Middle East, Australia and China. His focus has been on developing indigenous leadership, sustainable education, and more recently, leading innovation in learning for a better world.
The UWC mission to make education a force to unite people, nations and cultures for peace and a sustainable future resonates deeply with Simon's ambition to ensure education supports learners to flourish and empowers them to co-create a future built on the wellbeing of individuals, society, and the planet.
From 2014 to 2020 Simon was the head of one of the IB flagship schools of Europe – the International School of Düsseldorf in Germany – where his mandate was to develop and implement a compelling vision to position the school as a global leader in innovation in learning.
In 2020 he was invited to China to develop an IB Innovation Academy that fuses high academic performance with creative, project-based learning and prepares learners to become positive changemakers.
In 2019, Simon was elected to the IB World Heads Council to represent IB schools and advise the IB Director General. He has served on the boards of the Association of German International Schools (AGIS) and the Middle East IB Association (MEIBA) and he chairs visiting teams for New England Association of Schools and Colleges (NEASC) accreditation.
His previous leadership roles include Head of School at an Aga Khan Academy in Kenya, Director of Al Sahwa Schools, a bilingual, Islamic school in Oman, and secondary Principal of the Oporto British School in Portugal. He has taught science, physics, and psychology in schools in the UK, Europe and Australia.
Simon started as Principal of UWC Changshu China in December 2021. He is joined in China by his wife Diane, who is an artist, and his two children. He was born in the UK and grew up in Australia.
"We create learning experiences that inspire students to discover their unique talents and empower them with the skills and aptitudes to shape their own lives and contribute positively to the lives of others."